FVER FRIGERIO VIAGGI EXPENSE REPORT
System of
expense reports
and
substitutive storage
of proof of expenditure
IlThe flagship of the FriTechnology platform, successfully approved by A.N.O.R.C. and the Revenue Agency for replacement conservation.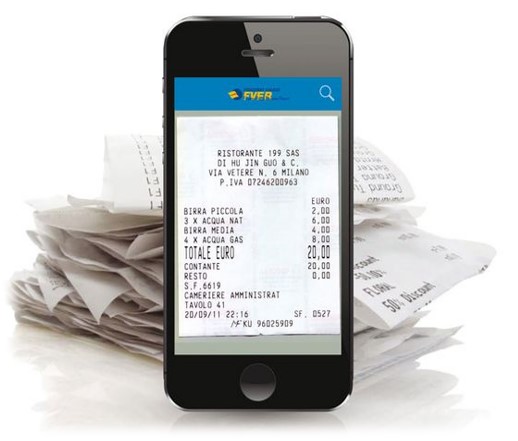 We dematerialize the supporting documents for expenditure
Through a simple SNAP&SHOT operation from your mobile phone
The dematerialization of ALL paper receipts (= UNIQUE and NON-UNIQUE receipts eg: taxi, metro etc.), is combined with a compilation of the "user friendly" expense report with a "DRAG & DROP" functionality and allows you to obtain numerous advantages.
Time savings in reporting
Both by the travelling staff and by the administration
Used for photocopies of proof of expenditure
Optimization of the travel policy
Through a capillary operation, on each justification and relative adequacy.
SAVING PHYSICAL storage space
Necessary to comply with Italian taxation
It is divided into 3 main segments
For integration setup and startup
Standard information reports and standard accounting files.
On request, customization with company specifications.
Have we intrigued you enough ?
Try our system now!